Hotel Introduction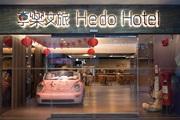 Hedo Hotel, Enjoy a sip of Taiwanese Flavour.Hedo Hotel Taoyuan locates in the mainstreet of Taoyuan city with accessibility. There are bus and coach stations, 20 mins to Taiwan Taoyuan International Airport, 30 mins to Taipei city, and 1 hour to the center of Taiwan ,Taichung.We offer cozy and friendly service, comfortable guest rooms and delicate breakfast buffet, Furthurmore, 24H snacks bar is prepared.Welcome you to have a pleasant stay with us , and we are looking forward to serve you.
Tel:03-337-5988
Hotel Address:
Room Introduction
Cozy guest rooms can give you power!
Restaurants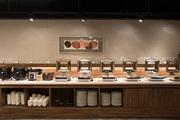 We prepare salad, eggs, bacons, potatos, milk and coffee.Let nutritious dishes give you full power.
Directions
Train:Take off the Taoyuan station]]]]Walk along the Zhongzheng Road for 3mins]]]Turn right to Fuxing Road 1min]]] ARRIVED No.95, Fuxing St.